BUILD INSURANCE DATA PRODUCTS
The Collaborative Data Workspace for Insurance
Data is the insurance business. Develop new products, find critical claims information, manage business model risk, and comply with regulatory demands. Coginiti is the collaborative data workspace leading insurance companies trust to build and manage their business.

---
Trusted by Leading Insurers with Combined Revenues Exceeding $85 Billion
Solve Business-Critical Use Cases with The Insurance Data Workspace
Discover, access, and reuse data products.
Underwriting and Risk Assessment
Better data equals better underwriting. Leverage your existing data assets to more accurately assess and stratify risks, ultimately optimizing premium rates based on the likelihood of a claim.
Claims Processing
Assess the validity of claims, estimate damage or loss, and process claims efficiently by analyzing data from multiple sources. The result? Faster, more accurate claims resolutions that drive customer satisfaction and operational efficiency.
Fraud Detection and Prevention
Reinforce defenses and maintain the integrity of your insurance products. Improve fraud detection with Coginiti. Our shared data workspace and automation empowers teams to build tests to detect unusual patterns that may indicate fraudulent activities.
Regulatory Compliance
With ever-changing industry regulations, staying compliant is crucial yet challenging. Our platform facilitates automatic compliance checks across your data ecosystem, ensuring you generate and provide reports demonstrating compliance to regulatory bodies.
Customer Retention and Targeted Marketing
Harness our collaborative tools to reveal patterns in policyholder behavior, crafting strategies that boost retention rates and improve targeting for tailored insurance products.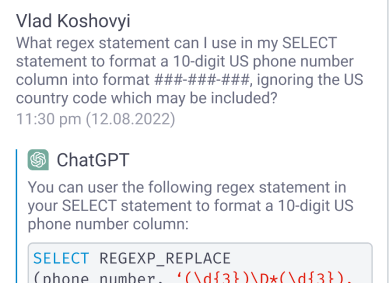 Coginiti AI, your virtual analytics advisor
Use generative AI to boost your team's efficiency.