The Best SQL IDE and Query Tools for Amazon Redshift
Harness the full power of Redshift. Coginiti makes it easy for data professionals to access, analyze, and visualize data, unlocking valuable insights to support data-driven decisions and accelerate business growth.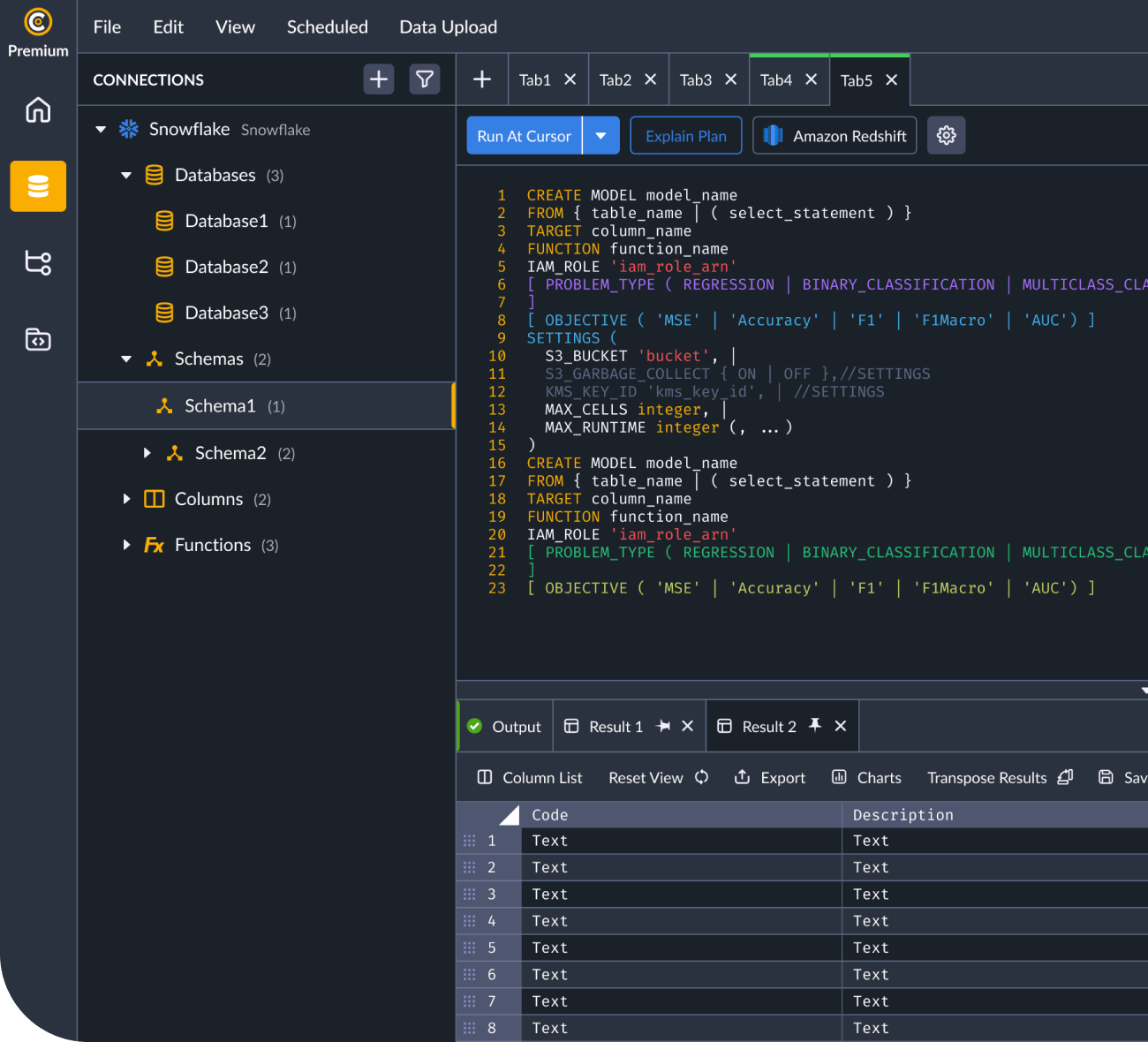 Trusted by leading companies to build and analyze their Redshift data
Built for Amazon Redshift
Connect to Redshift & Write Queries
Using the bundled Redshift JDBC driver, connecting to your Redshift data is easy. Coginiti's SQL query editor gives Redshift users the power to quickly write queries against tables and views, with extensive visibility into additional database objects like partitions, external tables, procedures, and distribution keys.
Search & Filter Redshift Data
Browse your Redshift data with Coginiti's powerful database explorer, enhanced by quick search and filtering functions. Set up custom filters to automatically pinpoint your target database objects quickly and easily.
Redshift Query Editor
Stay in the zone with Coginiti's powerful query editor for Redshift. Our Redshift-aware autocomplete engine and custom keyboard shortcuts make writing and executing queries a breeze. Share your best work as you collaborate with your team around shared code assets within Coginiti Team and Enterprise.
Visualize Redshift Data in an Advanced Results Grid
Convert your queries into insights using Coginiti's advanced grid and charting abilities. Pivot, filter, and chart your query results with spreadsheet-like ease, streamlining your analysis to make informed business decisions.
Export Redshift Data
Leverage Coginiti's data export tool which provides provides an array of export options to move your Redshift data to CSV, TSV, and Excel. Automate exports to CSV or Parquet files with CoginitiScript. You can also use the "Save to Table" action to push query results to another database table for further processing.
Redshift SQL Generator
Right-click any Redshift database object to auto-generate SQL from a list of common templates for data selection, data review, and DDL for tables, views, stored procedures and more.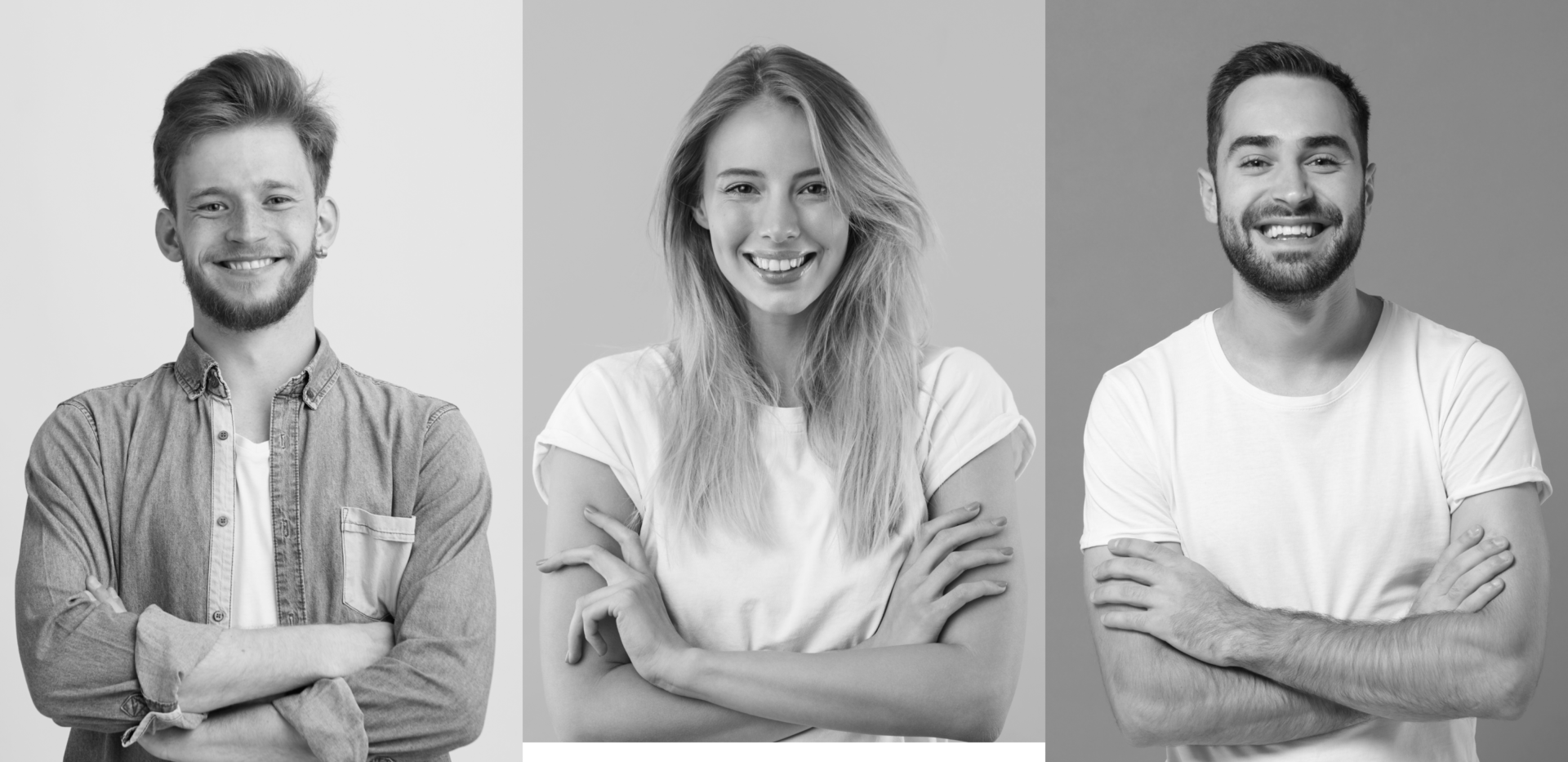 Reuse Your Code. Empower Your Team.
Reuse Your Code. Empower Your Team.
Coginiti Pro
Reuse your SQL. Don't recode it.
Free download
Coginiti Team
Free Trial
"Coginiti Team and code sharing just make life easier, because you write one script and share it with the rest of your team. It's so easy to access the data. You can see all the history for your queries…with catalogs, it makes it very easy to reuse the code, then share it with my team or with teams across different departments."
Nada Bassil
Business Intelligence Manager, North America