BUILD FINANCIAL SERVICES DATA PRODUCTS
The Collaborative Data Workspace for Financial Services
Coginiti equips financial services data leaders and professionals with a shared workspace to leverage data in various ways to enhance their operations, improve customer experiences, and take action.

---
Trusted by Top Financial Firms with Combined Revenues Exceeding $45 Billion
Solve Business-Critical Use Cases with The Financial Services Data Workspace
Discover, access, and reuse data products.
Risk Management
Build data products to assess and manage risks associated with loans and investments. Common analyses include credit scoring, fraud detection, and monitoring unusual transaction patterns to prevent unauthorized activities.
Fraud Detection
Detect and prevent fraudulent activities. Create data products to monitor unusual spending patterns, detect identity theft, and enhance your cybersecurity measures.
Regulatory Compliance
Generate reports required for regulatory compliance. Ensures your institution adheres to financial regulations and reporting standards set by regulatory bodies.
Customer Segmentation
Segment and analyze your customer data for targeted marketing strategies, personalized product offerings, and tailored communication to meet the specific needs of different customer segments.
Cross-Sell and Up-Sell
Analyze customer data to identify opportunities for cross-selling and upselling additional products and services. Recommended relevant financial products based on individual customer needs and behaviors.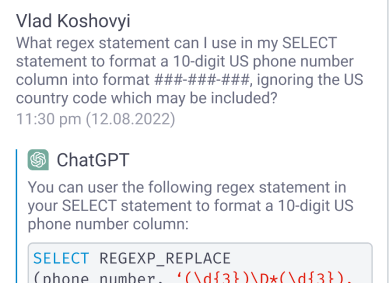 Coginiti AI, your virtual analytics advisor
Use generative AI to boost your team's efficiency.