SIMPLIFY SQL DEVELOPMENT
Coginiti AI, Your Analytics Advisor
Work smarter, not harder. Accelerate the development of data and analytic products. Empower data professionals of all skill levels to write, understand, and optimize SQL with Coginiti's responsible generative AI capabilities.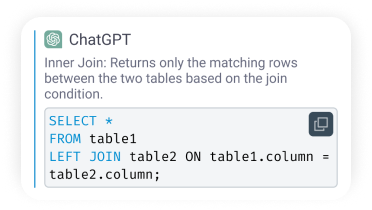 Instant Query Assistance
Interact with Coginiti's AI writing module using everyday language to help identify syntax errors, suggest improvements, and provide insights into query execution plans. Save valuable time and reduce frustration the getting advice you need to deliver faster time to insight.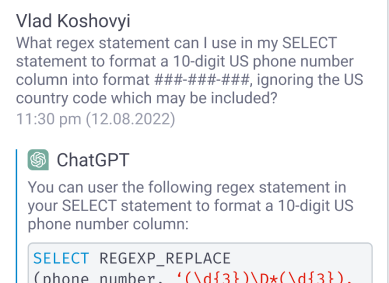 On-Demand Learning Resource
Learn and expand your data and analytic knowledge. Pose questions, seek explanations to complex concepts, request sample queries and more. Your AI Advisor continually evolves with every interaction to tailor its recommendations and suggestions to your needs.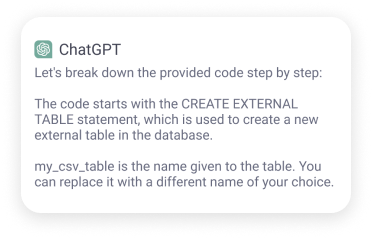 Enhance Query Performance (And Decrease Compute Costs)
Improving query performance has never been easier. Ask your AI Advisor to help you leverage indexes, optimize joins, and reduce response times. Enhanced performance means faster time to insights, improved resource utilization, and lower compute costs.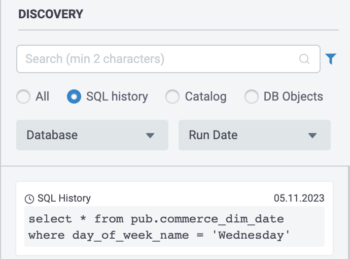 Troubleshooting and Error Handling
Minimize frustration and time-consuming efforts to troubleshoot and debug code during the data and analytic development process. Seek recommendations and troubleshooting techniques to help you discover where to debug and fix errors. It all starts with a simple question to your built-in AI Advisor.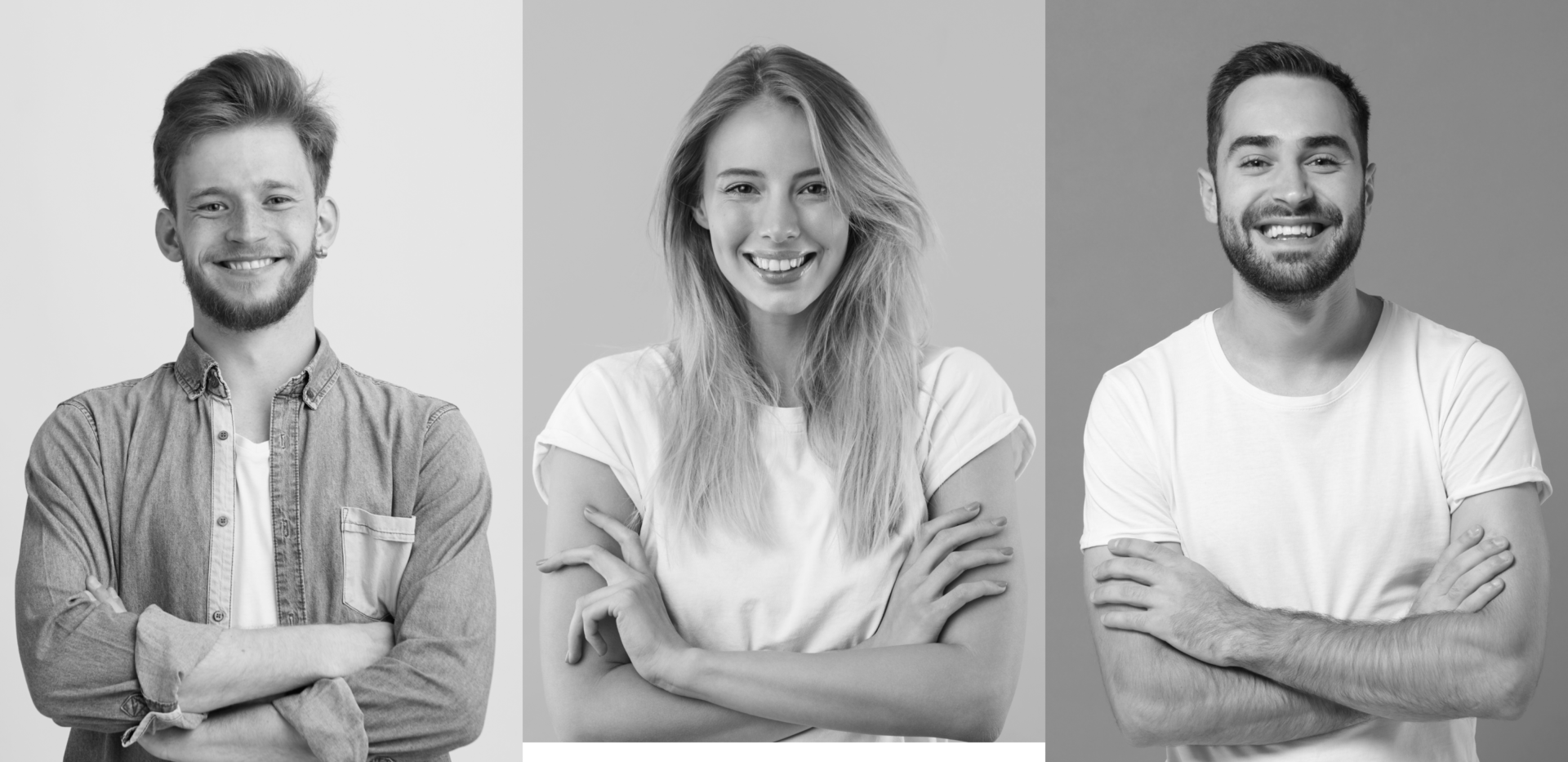 Reuse Your Work. Empower Your Team.
Reuse Your Work. Empower Your Team.
Coginiti Pro
Free 30 Day Trial
Coginiti Team
Build for Teams & Collaboration
Schedule a Demo
Coginiti's AI Capabilities 100% Optional
Coginiti's AI capabilities are 100% optional. Coginiti ensures there is always a human in the loop making the decision to use our AI capabilities. You can elect to turn the AI module on or off, connect to the generative AI model of your choice, and share metadata with Coginiti's 3rd party integrations. Coginiti does not allow 3rd party generative AI models to have direct access to your data platforms.