Coginiti v22.11 is now available for download. This release adds extended database support for Redshift and Hive, along with new login and reporting capabilities for Coginiti Enterprise users.
New Database Support

With the latest release, Coginiti users can now connect to Amazon Redshift Serverless and Hive Zookeeper (dynamic server discovery) with deep database object support.
Okta SSO (Coginiti Enterprise)
Coginiti Enterprise users can now authenticate using their Okta single-sign-on credentials.  Support for additional SSO providers coming soon!
Admin Reporting Dashboard (Coginiti Enterprise)
Coginiti Enterprise admins now have access to a new database usage reporting dashboard which includes clean visualizations showing database execution statistics such as:
Total Query Execution Time
Execution Time per Connection
Execution Time per User
Execution Time per Group
Execution Time per Status
This makes it easier to track resource usage and uncover bottlenecks.  See some sample reports below.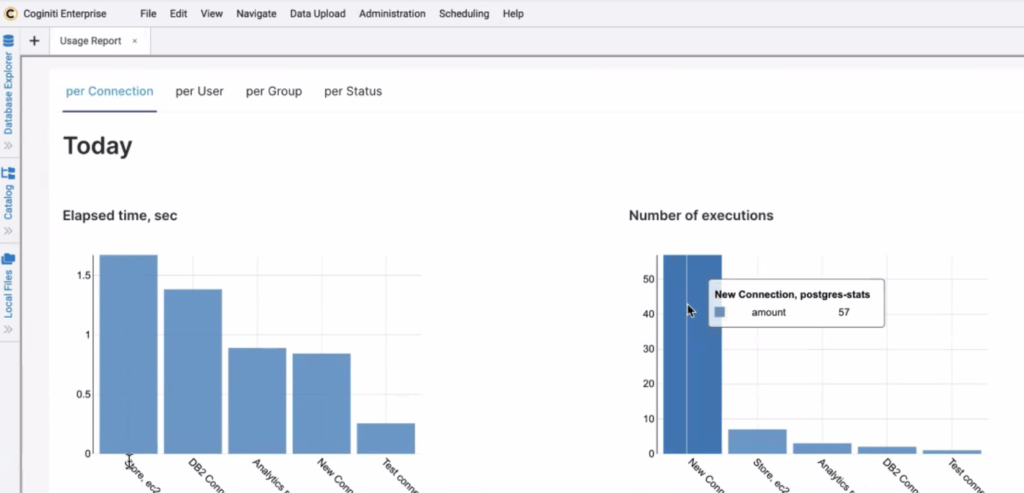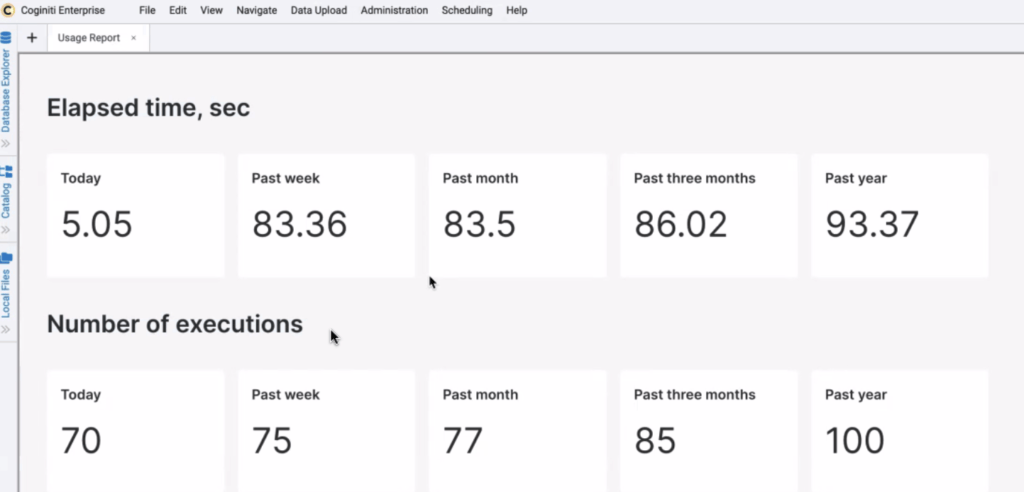 Request a demo to see how Coginiti Enterprise connects data teams with the power to discover, create, share, and schedule their strongest SQL assets.