Your roadmap to success.
Ok. You've got an assignment. Consider the following:
Where do I get the optimal data?

How do I analyze it? What methods will bring me the best results?

Do the results make sense to me?

Will this be repeatable? Can I reuse my queries and results for a similar project?

Who can I share this with? Who will benefit from my work?
Coginiti is the one tool for all your data and analytic needs
Any Data Platform
With support for any data platform, you can access all your data silos.
Built-in Code Catalog with Versioning
Don't start from scratch: Reuse and understand your code. Keep track of the changes.
Stay in One Tool
Answer your business questions in one tool: aggregations, pivoting, and charting empowers you to provide answers to the most pressing business questions
Built with your role in mind
The catalog allows me to build my pipeline from reusable blocks and manage versions of my work.
Data Engineers
Design, build, and maintain your data pipeline
Build your pipeline with reusable components
Work against any data platform
Efficiently create data models and schemas
It's great that I'm able to write queries against multiple data platforms without having to open a new tool.
Analysts
Discover and create insights
Explore and analyze data across all data platforms
Everything you need in one tool
Easily find previous versions of your code
I want to be able to provide the context with the data to build other models.
Data Scientists
Spend less time cleaning data and more time training models
Build consistent feature sets for training and modeling
Reuse common data cleansing code
Explore data and iterate freely
Manage and reuse all your SQL
Spend less time re-coding your SQL and more time reusing it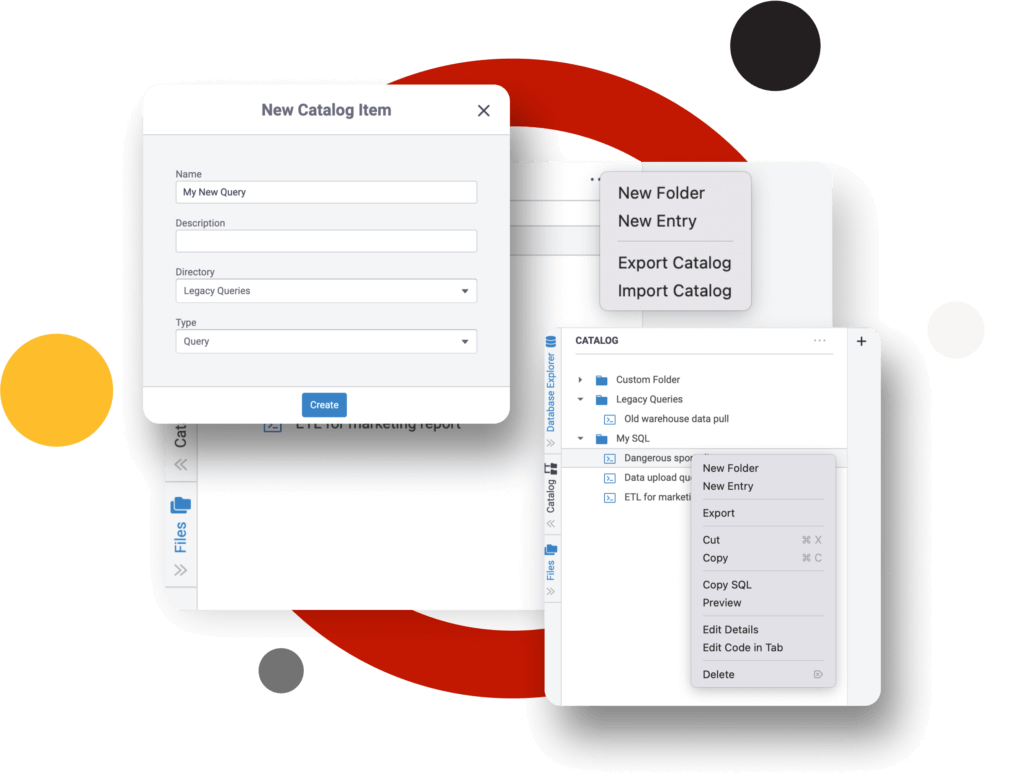 Your SQL is now object-oriented
Coginiti Pro is the best way to make SQL objects easily reusable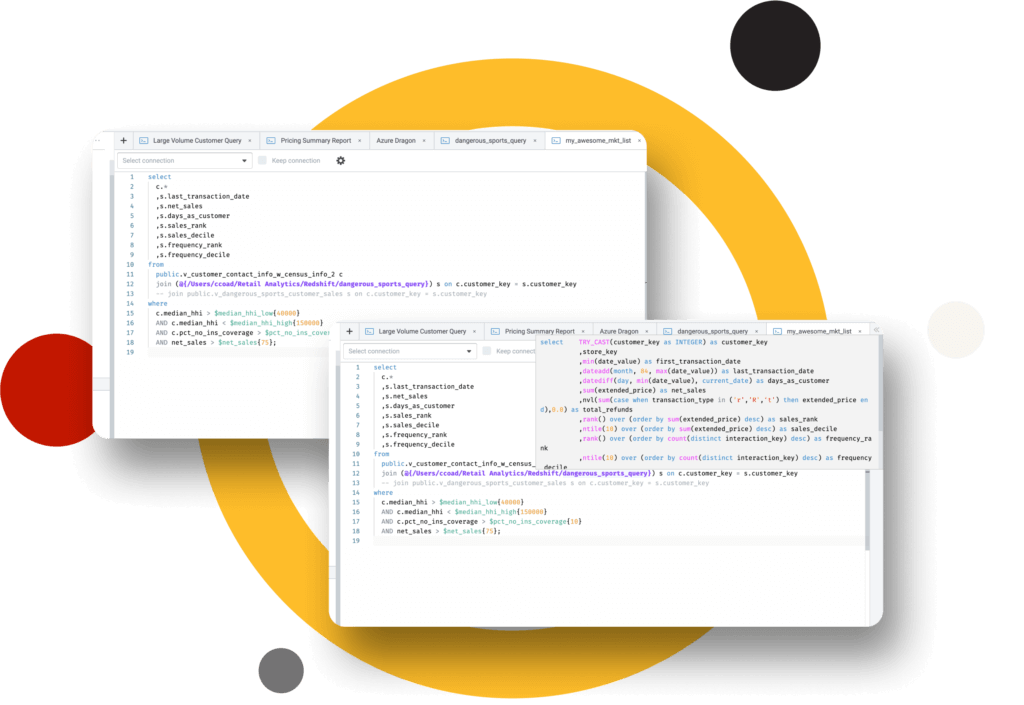 Your Personal Search Engine
Your SQL is now more visible and easily reusable so you spend less time rewriting lines of code
Your SQL is no longer tucked in files where it's often hard to find
Search across your entire SQL query history and personal catalog
Understand why you wrote the code in the first place by adding rich titles and descriptions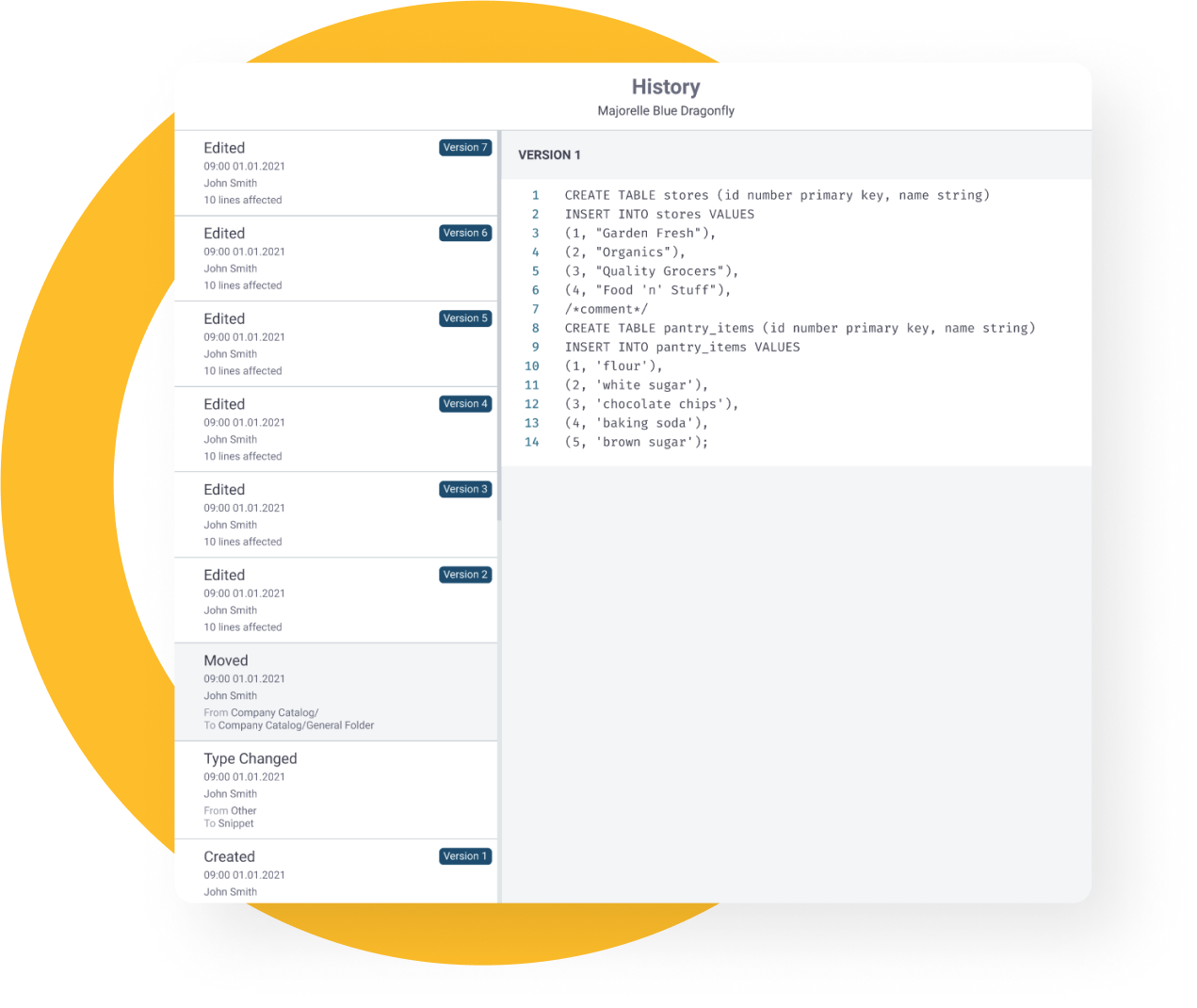 Understand why you wrote the code in the first place by adding metadata.
Code updates are inevitable.  It's hard to remember all the places where a change in one place will impact other analysis.  With Coginiti Pro, when you make a change to SQL in your catalog, all dependent analytics will automatically be updated too.
Update code in one spot
Any updates will propagate to all dependent analytics
Rerun your analyses quickly with your code changes
What is an analytics catalog?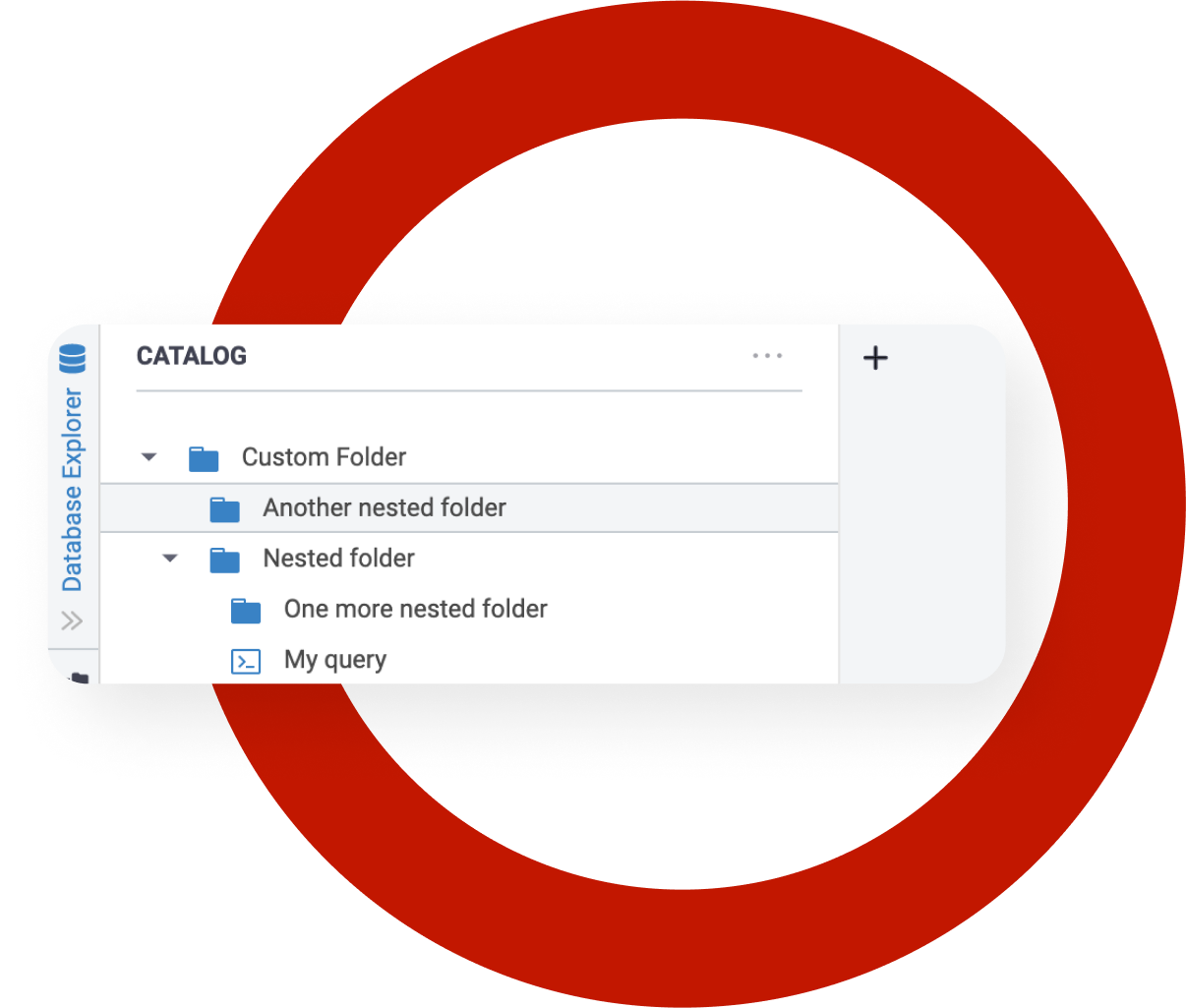 A Personal Repository for All Your SQL
Organize your SQL catalog to the way your work
Split up your catalog into separate folders by database connection, data grains, projects, or whatever makes the most sense to you
Categorize each bit of code as a query, calculation, or relationship so you can easily identify what you need
Put context and description around your SQL so you know where to best use it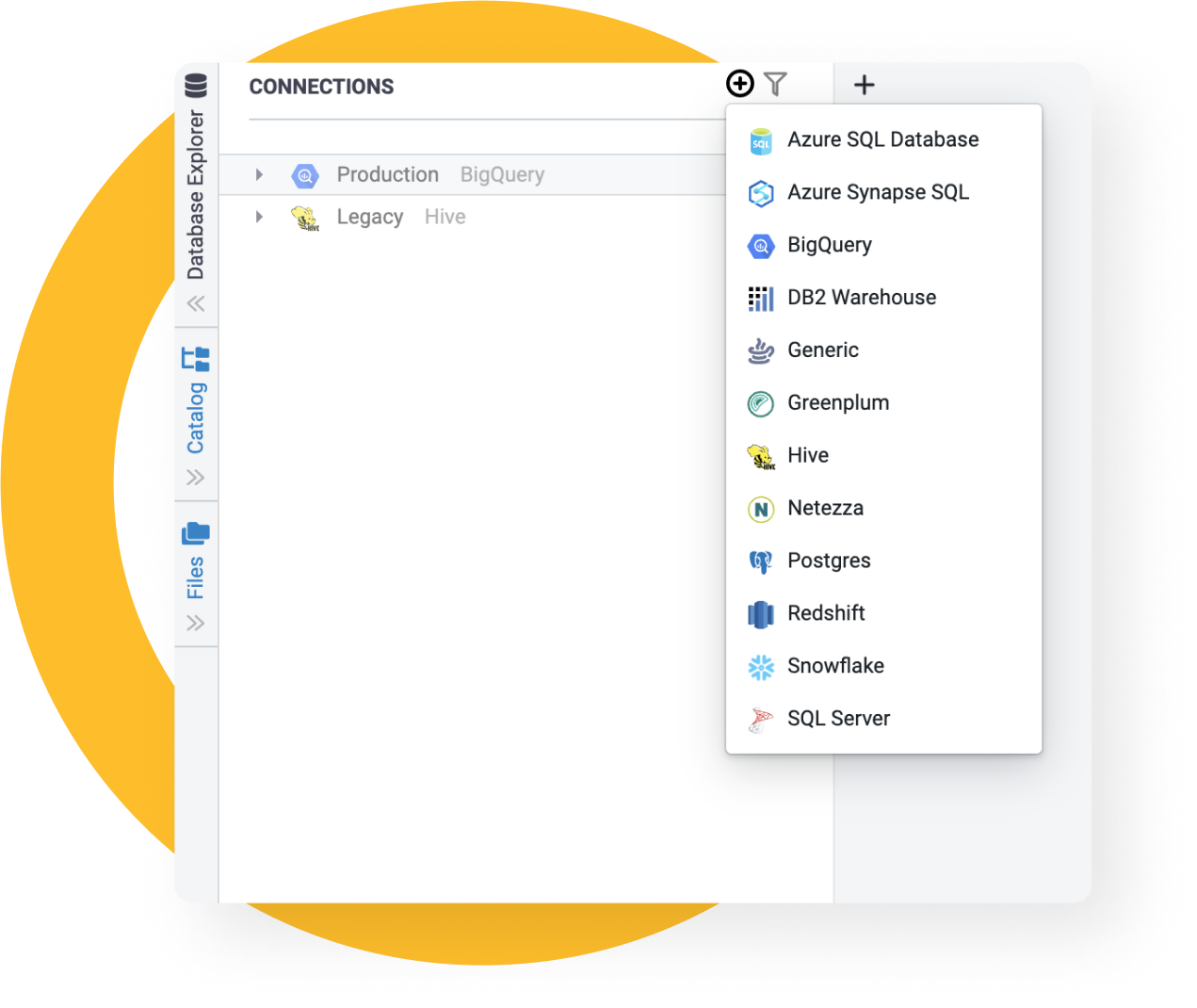 One Tool, Multiple Data Platforms
Coginiti integrates with every major database to deliver extraordinary efficiency.
Choose your database connection and then execute your SQL to analyze the data
Use database specific objects such as external tables, stored procedures, share data, and more
Leverage specific database code dialect and capabilities
Coginiti Pro
Get the SQL analysis tool that elevates your productivity.