Our latest SQL Code Reuse survey was sent to tens of thousands of data professionals to get a current pulse on the methods, frequency, and effectiveness of SQL code sharing and reuse. We'll be publishing deeper analysis and commentary in an upcoming white paper, but want to share some initial insights below, such as the fact that nearly half of respondents share SQL with colleagues on a daily or weekly basis.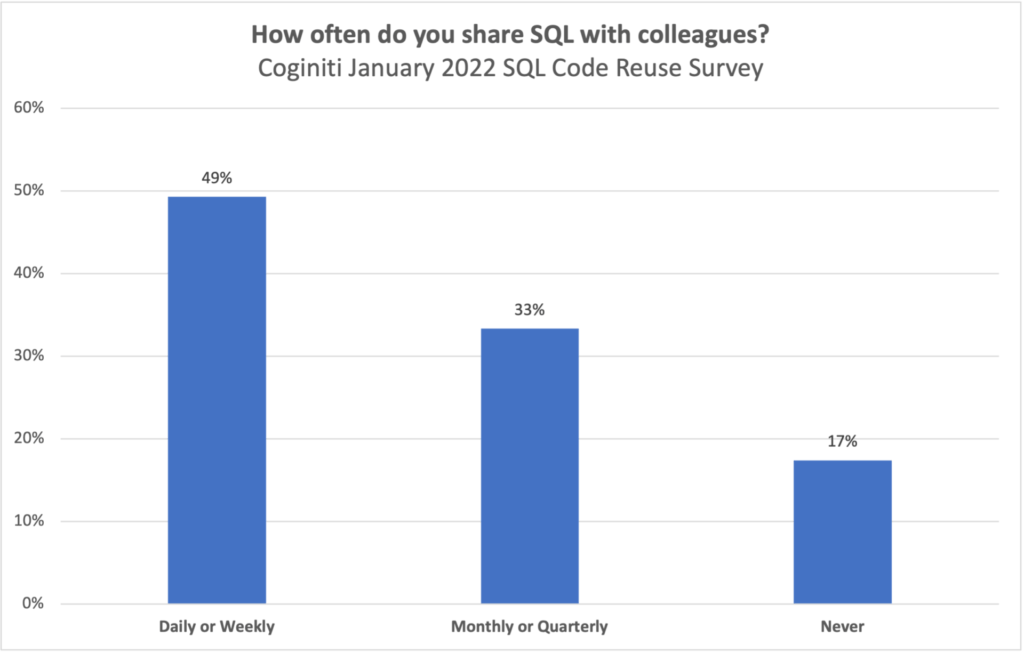 Given the tremendous productivity gains of SQL code reuse and the frequency with which data analysts and engineers share SQL with one another, you'd expect most analytics teams to implement a consistent shared method to store curated SQL assets for reuse. This isn't the case.
Data professionals store their reusable SQL code on their local machine more than in any other location.
While local SQL file storage may be adequate for personal reuse, this method limits the collaboration benefit for teams – meaning two people on the same team often create the same analysis often with different results. Multiple versions of core metrics and data transformations erode both productivity and analytic trust.
Nearly all the most common SQL storage methods lack core features necessary for consistent code reuse: search and composability. Before you can reuse SQL, you need to find it — which is why this next survey insight makes so much sense:
Coginiti users gain additional hours back each week from SQL code reuse.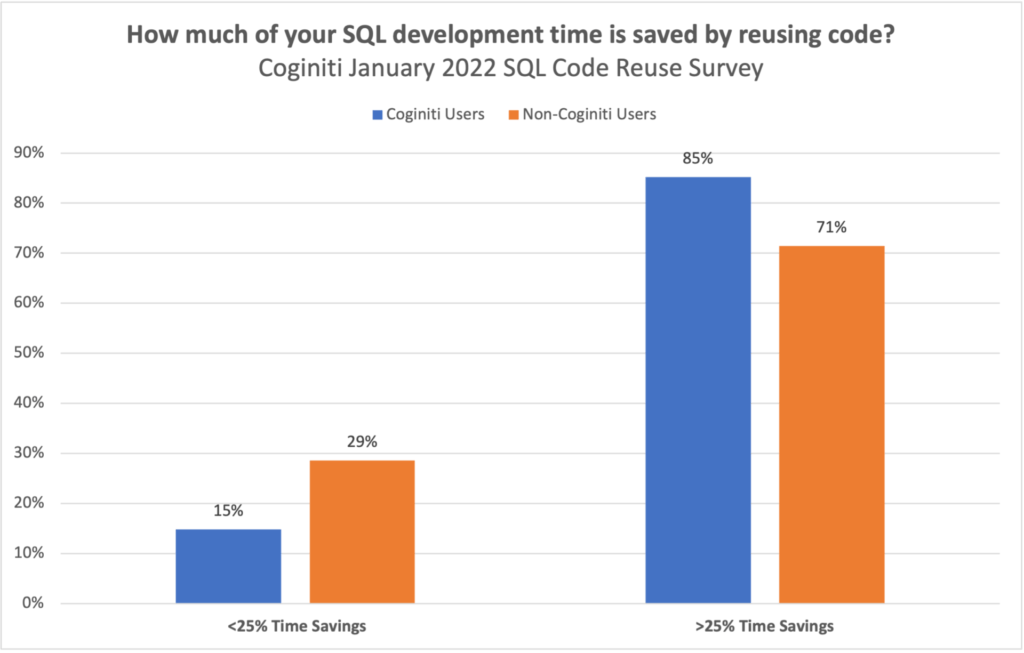 We were delighted, but not surprised that active Coginiti users reported considerably more time savings from SQL reuse than non-Coginiti users.
All SQL workspaces aren't created equal. Coginiti is purpose-built to facilitate efficient search and reuse of existing SQL assets. In Coginiti Premium, analysts can discover and share SQL with authorized users. As such, our Premium users report even stronger time savings from SQL reuse.
Download your Coginiti trial to start getting hours back in your week.